Equipment Installation Services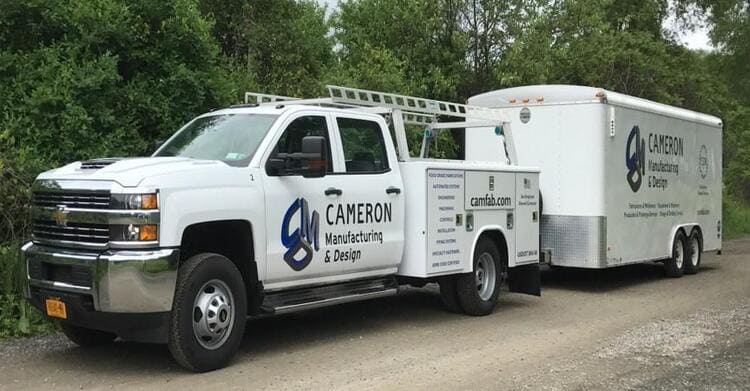 Complete Your Next Systems Upgrade or New Custom Equipment Build Seamlessly
Efficient Experts from Our Mobile Installation Team
In-Person Welding Capabilities
Fully Equipped, Mobile Road Vehicles for On-Site Installations & Modifications
Off-Shift Installations to Accommodate Customers' Schedules & Shutdowns
Ready for a Turnkey Solution?
Reach out to CMD to discuss how our capabilities can meet your application.
Complete Your Next Systems Upgrade or New Custom Equipment Build Seamlessly
Project Management
Our team will make sure your custom project is on track and communication lines stay open along the way.
Diverse Capabilities
We have deep experience across industries in fabrication, manufacturing, machining, and installation.
Finishing
Our EPA-approved paint room allows for high-quality, safe surface finishing for a variety of materials.
Documentation
We offer 2D & 3D drawing packages, standard operating procedures, specifications, and training manuals.
Limited Downtime
We are dedicated to making sure your new equipment is up and running as quickly as possible.
Trust the CMD Team With Your Next Project
Our highly-skilled team across multiple areas of expertise will deliver a finished product that meets or exceeds your expectations.