Welding & Fabrication Services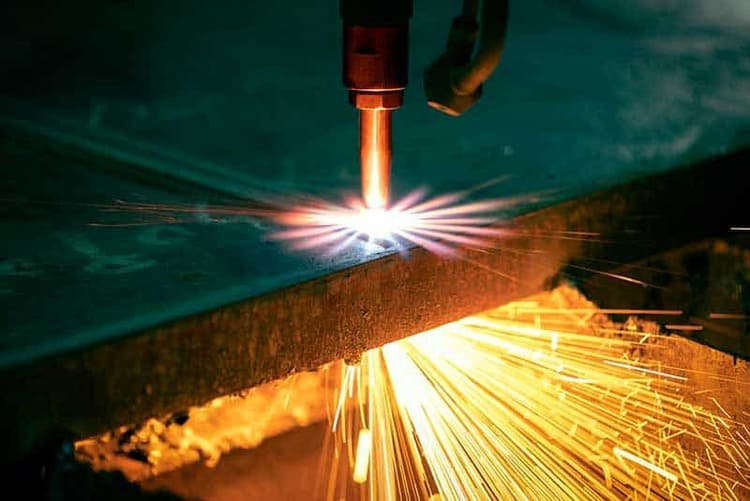 Our Custom Welding & Fabrication Services Exceed Expectations
Cameron Manufacturing & Design provides both standard and specialty custom welding and fabrication services for applications across industries. Our capabilities include refurbishing and upgrading equipment, custom building new equipment, manufacturing sheet metal assemblies and components, producing heavy fabrications, and creating industry-standard food and dairy processing equipment. Learn more about our welding and fabrication services below.
Welding & Fabrication Capabilities
| AWS Welding & Fabrication | ASME Welding & Fabrication | Qualified Processes | Special Metal Welding & Fabrications (not limited to) | Additional Services |
| --- | --- | --- | --- | --- |
| D1.1, D1.2, & D1.3 | BPVC Section VIII Division 1 | GTAW | Inconel | CWI Services |
| D15.1 | Power Piping (B31.1) | GMAW (All Transfers) | Monel | Custom Sanitary Welding |
| D17.1 & D17.2 | Process Piping (B31.3) | FCAW | Hastelloy | Carbon & Stainless Steel Structural & Pipe Welding |
| | Certified Welders to ASME Section IX | SMAW | Nickel | Sanitary Tubing |
Refurbished & Upgraded Equipment
CMD's welding and fabrication services can upgrade or modify your existing equipment for other uses, including:
Rebuilding and repairing existing equipment
Redesigning and modifying equipment for a new process
Upgrading controls to current technology
All of our designs meet OSHA and other safety requirements, and our engineering team provides complete technical documentation, including drawing and process documentation of equipment modifications. Our on-site management and installation services set us apart, making our refurbishing and upgrading process truly turnkey for customers.
As well as upgrading and refurbishing existing equipment, our skilled engineers and technicians also create new, custom equipment for customers. Our fabrication quantities range from a single prototype to high-volume production runs.
CMD's design and build services include creating custom sanitary equipment for essential industries, such as food and dairy processing. And if fabrications are of a proprietary, confidential nature, we offer an isolated, secure testing space.
Once your equipment is ready, our mobile install team can provide a variety of custom services. Learn more about our installation services here.
Need Custom-Building, Refurbishing, or Upgrading Services?
Hear more about our capabilities and find out if CMD is right for your next project.
Sheet Metal Assemblies & Components
The CMD team furnishes assemblies and components to customer specifications, including both simple brackets and complex assemblies in a range of sizes from handheld to large scale. We employ a wide variety of fastening techniques like spot welding, self-clinching, and much more to fit your specific application.
With vast fabrication capabilities including laser or waterjet cutting, shearing and cutting, punching, bending, rolling, and welding, CMD is able to create any custom component or assembly you may need.
Specialty & Heavy Fabrication
Our traditional fabrication processes like rolling, bending, punching, and more are supplemented by specialized fabrication services, including:
| Surface Preparation | Cleaning Tanks |
| --- | --- |
| Bead or sand blasting | For oxygen applications |
| Time-saving speed belt sanding or stroke sanding | Cleans parts, valves, and other equipment used in oxygen handling systems |
CMD technicians are also deeply experienced in adhering to USDA, 3A Dairy Industrial, and other standards for sanitary, high purity, and food-grade equipment. We provide finished products for the food and dairy industries, as well as the medical and manufacturing industries, in stainless steel types T304, T304L, T316, and T316L for common applications, and Hastelloy and Inconel for high-corrosive applications.
Our building features overhead cranes and the skilled positioners on our "Heavy Fab" team adds handling heavier materials and structures to our full-service capabilities. Our facility is designed to accommodate the loading and unloading of fabrications and components in a set-aside building for proprietary purposes.
If you're in need of any specialty or heavy fabrication services, schedule a call to inquire further.
Trust the CMD Team With Your Next Project
Our highly-skilled team across multiple areas of expertise will deliver a finished product that meets or exceeds your expectations.